Over 45% of New Yorkers fully vaccinated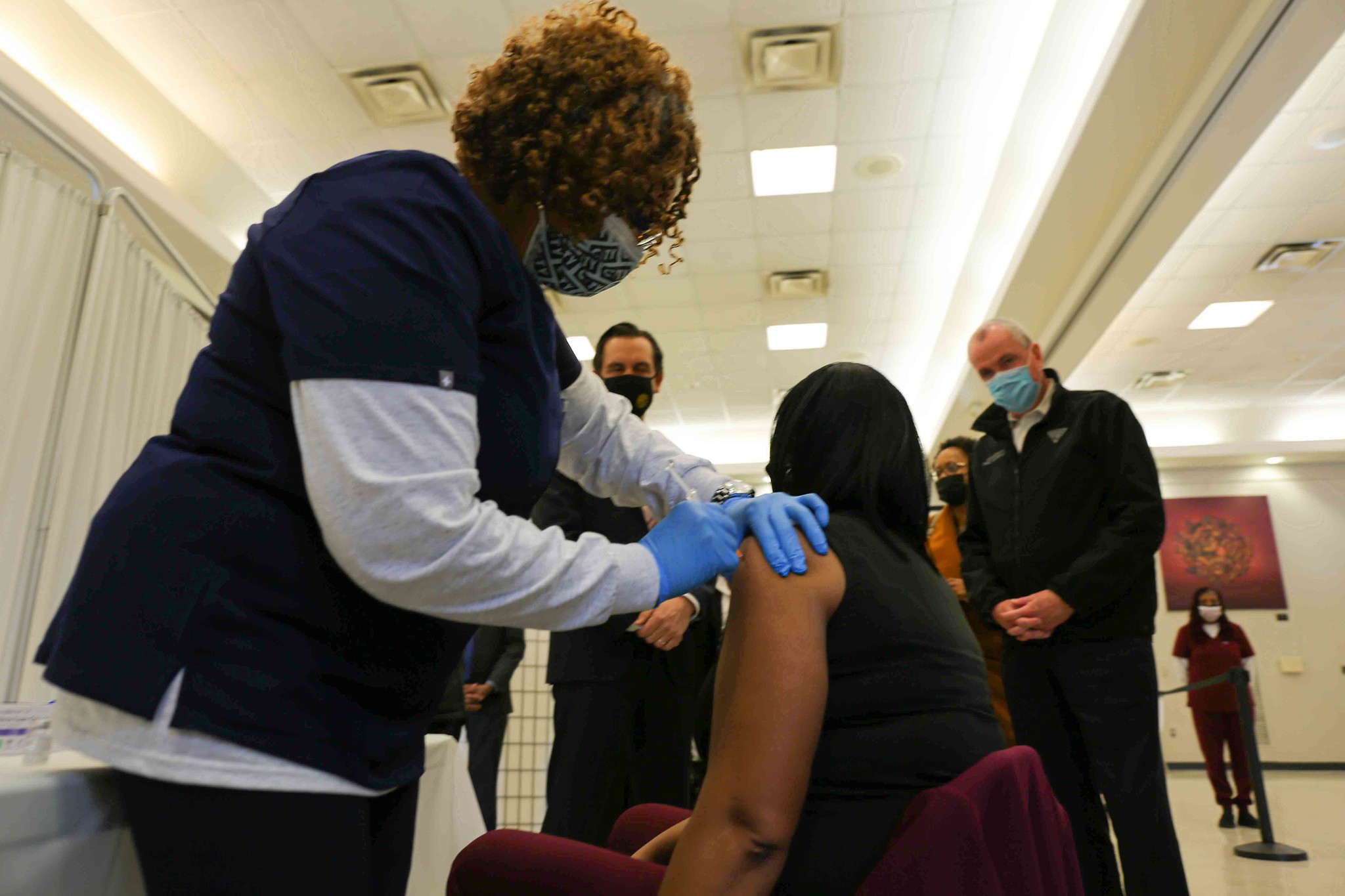 The percentage of people testing positive for COVID-19 in the city is 1.1%, but Mayor Bill de Blasio and city health officials want that number even lower. As more people get vaccinated and capacity limits are increased, the city is returning to some form of normalcy. America took a big step forward this week when the Center for Disease Control and Prevention announced that half of American adults are now fully immunized.
In New York State, 45.4% of residents are fully immunized. New York State has seen a steady decline in COVID-19 cases over the past 50 days. Governor Andrew Cuomo announced on Tuesday that 16 people had died from COVID-19 and that 1,350 people were in hospitals statewide.
"The hard work of New Yorkers combined with the vaccine has helped us prevent the spread of COVID and keep our state's numbers on the right track," Cuomo said. "As long as we contain the COVID beast, our fight is not over. I want to encourage all New Yorkers to take advantage of our best tool against COVID – the vaccine. "
However, with the pressure for vaccines continuing, the CDC is investigating cases of heart problems in teens and young adults. Vaccines are currently available to anyone 12 years of age and older.
Reports indicate that a small number of young people who have taken the Pfizer and Moderna vaccine have developed myocarditis, which causes irregular heartbeats, chest pain and fatigue. Symptoms appeared four days after receiving the second dose of vaccine. The cases have been mild.
"Myocarditis is usually the result of a viral infection, and it remains to be seen whether these cases correlate with receiving a COVID-19 vaccine, especially since COVID-19 vaccines licensed in the United States do not contain any live virus, "said Dr. Mitchell SV Elkind of the American Heart Association. "We remain convinced that the benefits of vaccination far outweigh the very low and rare risks."
Meanwhile, a new study has revealed where the COVID-19 pandemic started in the city. Researchers at NYU Grossman School of Medicine say Queens and Brooklyn likely served as a major hub for the COVID-19 virus when it spread last spring.
"Our results appear to confirm Queens' role as an early epicenter of coronavirus transmission throughout the rest of the New York metropolitan area," said study co-author Ralf Duerr, MD, PhD. "Now that we understand how viral outbreaks can spread between neighborhoods, we can better plan for future contagions and prioritize testing in the most vulnerable areas."
COVID-19 capacity limits are lifted and mask mandates are now relaxed for vaccinated New Yorkers. A major sign of the end of the pandemic came on Sunday at Madison Square Garden when the New York Knicks faced the Atlanta Hawks in the NBA playoffs in front of a crowd of 15,000.
The event was the largest indoor gathering since the start of the COVID-19 pandemic. The crowd consisted of 90% of fans who were fully vaccinated and did not have to wear a mask. Those who were not vaccinated had to wear masks.
Anyone attending the game had to show proof of vaccination or a negative COVID-19 test. Seats were separated between vaccinated and unvaccinated.
Proof of vaccination could become the norm in the city in order to be admitted to events and places. In March, New York State rolled out the Excelsior Pass phone app, which allows businesses and vaccinated sites to check for vaccination or a negative COVID-19 status. So far, 1 million people have downloaded the app with an 80% increase in downloads this week.
Questions about the legality of companies requiring proof of vaccination or not of a person come into play. There is also the question whether private companies can only admit people who have been vaccinated in their establishments.
Civil rights attorney Joshua Blane of the Gray Law Firm says immunization rights are new legal territory and expects those rights to be tested.
"Private companies are able to define what dress code requirements and things like in their establishment they want," Blane said. "But once you look at the health information, they are walking in dangerous territory. People can have many reasons for not getting the vaccine, whether for religious reasons or for health reasons. "
Blane added that companies could run the risk of discriminating against people on religious or health grounds, which in many jurisdictions is a protected category. Even segregating people on the basis of vaccination status, for religious or health reasons, could be a legal argument. He points out that there are separate laws for government vaccine requirements versus commercial requirements.
"I think we'll definitely see litigation and I'm sure the cases are already going to court," Blane said. "The question is whether they will ever be decided or not, because these are temporary restrictions that can end before they even have a chance to be heard in a Supreme Court or the Court of Appeal of New York State.