Scars of Ghanaian migrants after near-death experience in Gulf states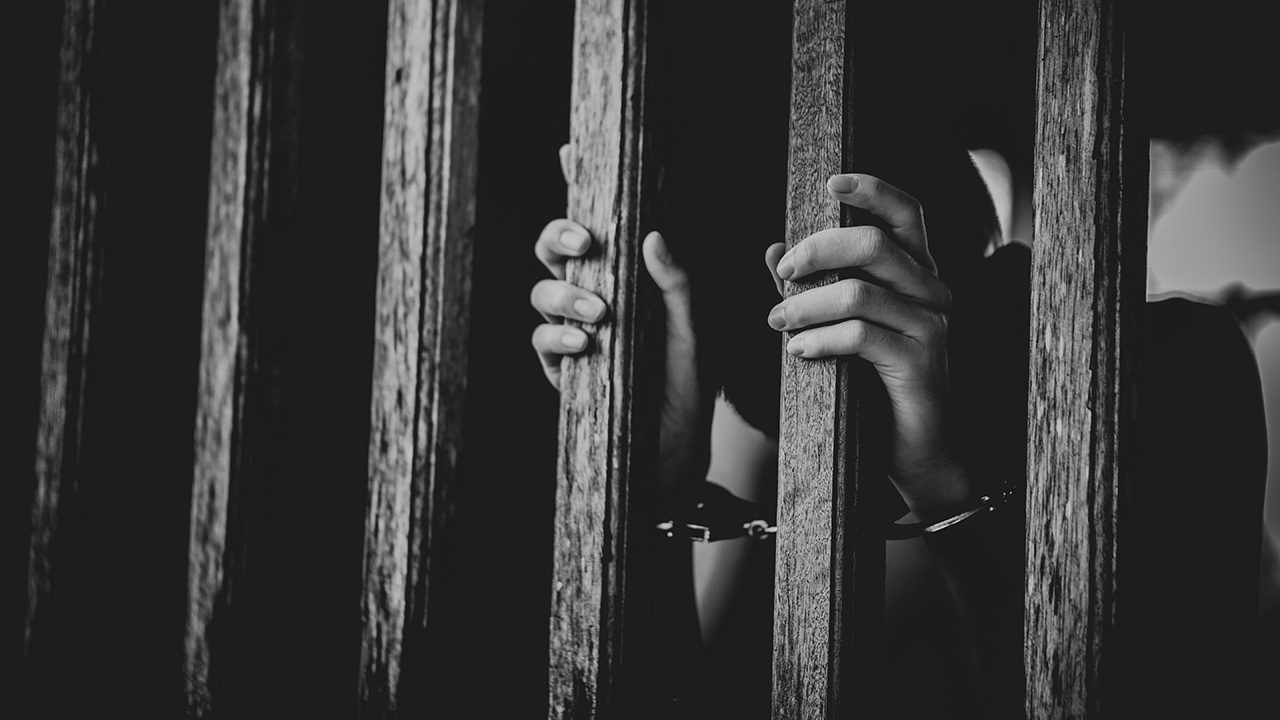 Serwah Dufie, a 25-year-old migrant from Ghana to the Gulf States, said she reflected the grim and frightening picture of the horrors faced by women migrant workers in the Gulf States.
"This is just one tiny aspect of the horrible nightmare faced by those who fly in search of the 'Arab' dream.
But this reality only strikes many young girls who queue in the departure halls of Kotoka International Airport while waiting to make this trip to the Gulf States, "she added.
She is not alone. Saudi returnee Mariam Ashietu said when she sat on a plane en route to Saudi Arabia a year ago, thoughts going through her mind were that she would finally make her dream come true. of a good life.
His agent has promised him lucrative work and gifts that will allow him to erase all the difficulties in his life.
No, it wasn't. We were far from the good life that was promised to him. Ashietu has just added to the high statistics of female migrant workers who are abused and mistreated by their guardians in the Gulf states.
According to the Ghana Immigration Service, 16,367 Ghanaians left the country for the Gulf region in 2016. Between November 2015 and February 2016, around 5,400 Ghanaians left the country for the same region. The figures show that about 4,100 of them were women.
He further showed that Kuwait and Saudi Arabia were the destinations of more than 4,000 of them, while the remaining figure was split between Iraq, Qatar, Lebanon, United Arab Emirates (UAE ), Bahrain and Oman.
This is what is on the authorities' books, but there are many whose details are not documented.
Maria again. She said long working hours were the least of her problems when working in the Gulf States. She claimed to have been sexually harassed every day until she could no longer.
"I broke her leg trying to avoid being raped by her guardian's son," she lamented.
The law is supposed to protect vulnerable people regardless of your jurisdiction. But, when Mariam met police in Saudi Arabia and told them about her near-rape experience, they instead dragged her to a deportation center and detained her for two months. They condemned her for not allowing herself to be raped.
Mariam isn't the only one with a painful story to tell. It is an experience that many victims do not like to share.
Akosua, 20, believed that an opportunity to work in the Gulf States would allow him to fulfill his dream of going to secondary education.
Akosua's brother forced and enticed her to accept an offer to travel to Saudi Arabia. She gave up her high-paying job to embark on the journey. But, looking back, she now has regrets.
To understand why she doesn't want to talk about her dark experience in Saudi Arabia, I ask her what memory continues to startle her. Akos is haunted by the mistreatment and abuse that many of them endured at the hands of their guardians. It's terrifying, she said.
Unable to endure the ordeal and the long hours of work with little food to eat, she fled from the house of her slave master. But, instead she ends up in the hands of a man who wanted to sexually molest her. Akosua's savior has become his endless nightmare.
This is the worrying dilemma facing thousands of Ghanaian migrants, especially in the Gulf region, including Kuwait, Qatar, Iraq and Saudi Arabia.
A 2013 US State Department study estimated that globally, the number of people trafficked on an annual basis is between 600 and 800 million. Ghana is no exception to this statistic.
Is it a lax security challenge at airports or how are these girls getting to the Gulf States when the bilateral deal that made it easier to travel in the Gulf region has been canceled?
Foreign Ministry chief protocol Dr Joseph Agoe accuses intermediaries commonly known as "goro boys" of helping girls bypass the system.
And one person who was in a rush to get out was 28-year-old Fedelia Adjetey. She is also a Saudi returnee. She is currently unemployed.
In a multicolored shift dress, sad lines appear on her face as she tells her story. She fell for the sweet lies of the good life when she traveled to Saudi Arabia. It was torture though.
She practically lived a life of a prisoner. A life she had never dreamed of when her agent first told her the idea. She had never expected to be greeted by such a condition. She was often locked up and mistreated.
Obviously, a lot of these girls went there expecting better jobs. But, the inhumane treatment of their employers made them realize the reality. They were chasing illusory dreams.
The director of the Center for Migration Studies at the University of Ghana, Dr Delali Badasu, argued that the practice can become unattractive if immigration is stepped up.
Fedelia is one of those girls. Her justification for traveling was to seek greener pastures to care for her two children. Her mind was crushed, but a near-death experience she had is one she won't forget.
The stories of these victims lead me to infiltrate the network of these trade unions specializing in the trafficking of teenage girls to the Gulf States. I'm tracking down an international child trafficking union operating from Mamobi to Accra.
This Arab whose name we keep for security reasons is looking for thin girls between the ages of 18 and 22. It promises to provide free accommodation, travel documents, passports and hefty jobs in Dubai, Kuwait, Malaysia and Saudi Arabia. His modus operandi is therefore to seek out girls in pubs and urge them to help him recruit girls from the hinterland.
Every girl these agents can get, he pays them 200 cedis per head. So he has people at the passport office working on these vital documents for these girls.
The boss had arranged for some girls they intended to traffic to the Gulf States to pass their medical exams. We therefore set up surveillance to monitor their movements in Mamobi.
These girls were taken to an unfinished house where they had a nurse to draw their blood for tests.
They intended to camp the girls and take them out of the country. They had an official from the passport office on standby to help these fake birth certificates and Arab passports for these girls. While they are there, we rush at them.
This is only a small success on this union of traffickers. The Ministry of Gender and Social Protection seeks to formalize the activities of agents who help these girls in the Gulf States.
How this policy will protect girls from abuse is another question for debate.
Foreign Minister Shirley Botchwey wants the abuses of young migrant girls to be condemned by the authorities in the Gulf region. His plea is that they punish the guards who abuse these girls.
This may sound like rhetoric to the ears of many of these girls who have suffered brutal treatment from their guardians in the Gulf States.