The Flash made Killer Frost's story pointless in season 7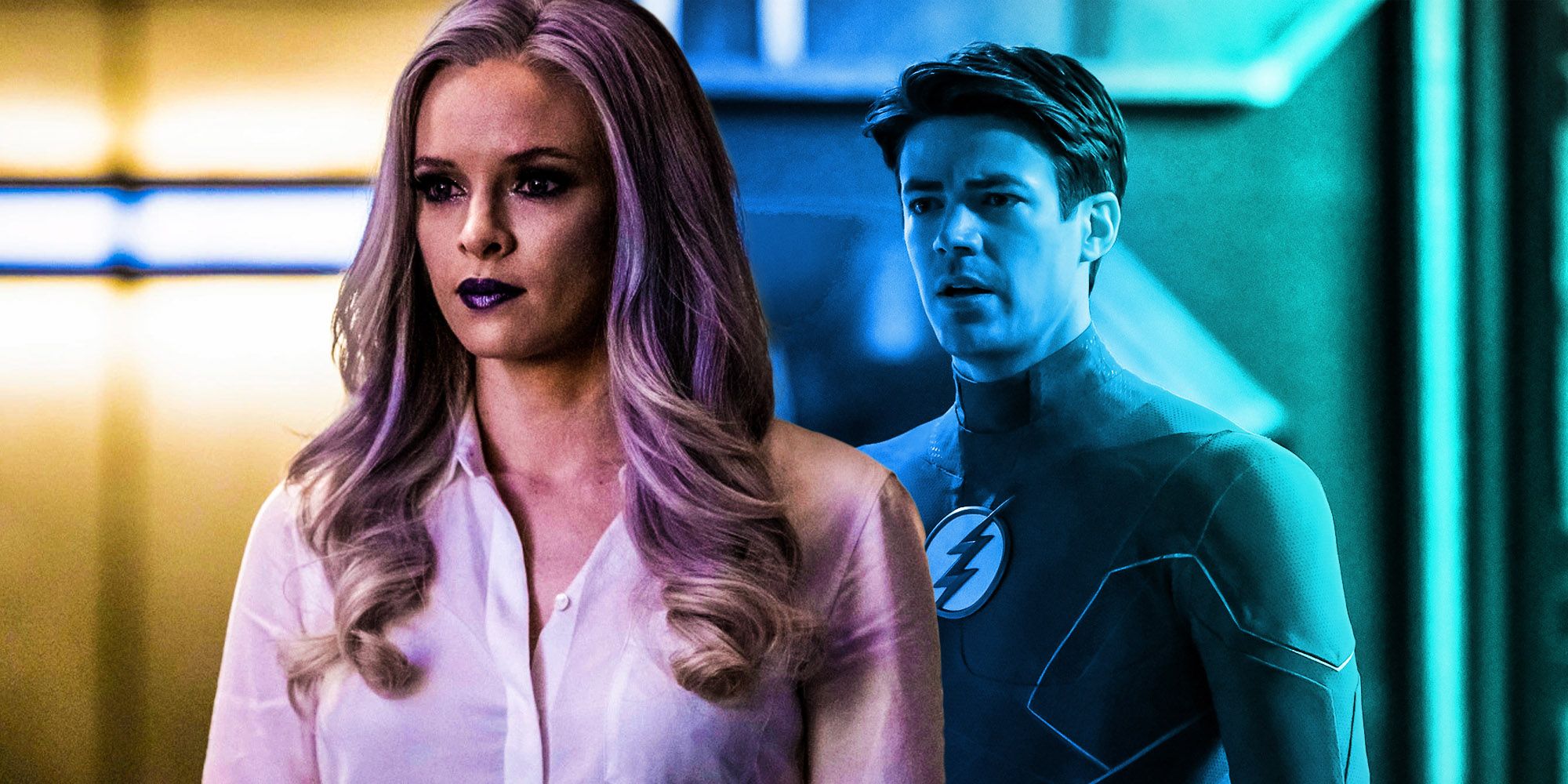 A twist in the last episode of The Flash tied to Danielle Panabaker's Killer Frost made her entire Season 7 story pointless for the show.
Flash Season 7 made Killer Frost's story pointless for the series, especially for the current plot. After being separated from Caitlin Snow, Danielle Panabaker's other Arrowverse character, Frost, was given a major story arc that holds her accountable for the crimes she committed at the start of the series.
After being relentlessly pursued by Kristen Kramer (Carmen Moore), Frost was arrested and taken to court where she had to answer for everything she did in the past. When given the chance to get out of any prison sentence on the condition that she take the Metahuman Cure, Frost stuck to his principles and refused. She even accepted a life sentence to avoid it. And as many suspected, it didn't take long for his new situation to be reversed. Frost returned to play in Flash Season 7, Episode 11, "Family Matters, Part 2" when she escaped from Iron Heights to help the police detain some of the escaped criminals.
Keep scrolling to keep reading
Click the button below to start this article in quick view.
Related: The Flash Teased Another Major Character's Departure
Flash offered an anti-climactic resolve to this arc at the end of the episode when she visited Caitlin and told her that she was released on probation due to the help she provided to the Central City police. Now the door is open for Killer Frost to join Team Flash. Part of the problem with this though, is that it feels like a rushed way to bring her back in history. Plus, they used the most obvious solution to his dilemma, a solution that had already been ruled out. They determined earlier in the season that Frost's heroic acts weren't enough to earn him pardon from the legal system, but that's exactly what happened anyway.
Not only that, but that and the change Kramer made to law enforcement in Central City lessens the impact of Killer Frost's biggest moment in Season 7. His decision to go to jail for the rest of his life. life amounted to a huge sacrifice, which was arguably the most memorable and heroic thing she had ever done in the Arrowverse. The idea behind it was that if she took the remedy, it would set a new legal precedent that would lead to other metahumans being administered the remedy against their will. That's why she refused to use it. But soon after, Kramer revealed that the police can now use it however they see fit to fight super powerful criminals. With that on the table, it's only a matter of time before this also becomes an official form of punishment.
Preventing that from happening was Killer Frost's goal to go to jail. So looking back at the arc that Frost had in Flash season 7, it seems a lot less meaningful than it did back then, which is a bit of a disappointment. However, it's possible that the remainder of the season will move its story forward in an interesting way. The ending of Frost's prison arc teased a whole new story by making Chillblaine (Jon Cor) her new love interest, which she never had on the show.
More: The Flash Theory: Cisco Leaves Flash & STAR Labs Team To Work With ARGUS
What the MGM deal means for Netflix, Hulu and Disney + shows Amazon will now own it
About the Author